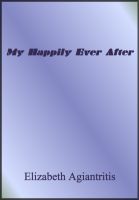 Title:
My Happily Ever After
Author:
Elizabeth Agiantritis
About:
This is a poem/short story I wrote having been inspired by Suzanne Brockmann's "Troubleshooters" series gay couple Jules Cassidy and Robin Chadwick. While reading "All Through the Night" I found myself waking up around 2am and writing this. If you enjoyed reading this, please let me know.
Sample or purchase this ebook
HERE
.
This book contains content that may not be suitable for young readers 17 and under.
We use
to help generate traffic to this site; why not try it today free!! Or check out the new affliates program -
Webmasters Sign Up Here!