I first spotted this unique art work whilst browsing through the Facebook pages. Instantly my eyes were drawn to the somewhat symmetrical swirls that also depict 4 monks. I have viewed similar styles to this before but only after carefully inspecting every inch of this image did I realise its true beauty.
The style used in this image is referred to as "Energism", which

shows the spiritual energy within the scene. Artist Julia Watkins, pioneer of this original style, has beautifully captured what the naked human eye is unable to see; energy.
Immediately I was able to see that the picture was not just a bunch of swirls, but the monks were clearly visible amidst their own colourful auras/energy and what I love most about this is that all of the energy intertwines and connects with the energies of the things and people around; which is very symbolic of the concepts of Chinese martial art "Tai Chi".
About the Artist Julia Watkins: A descendant of Native Americans inhabiting Ocrakoke Island, NC ("Blackbeard's Hideout"), Watkins was mentored from the age of 11 by Artist Fletcher. Watkins later studied art and architecture at the NC Schoool of Design (age 16); after which Watkins continued her study at the NYC Art Studens League. Watkins is considered by many to be the founder of the Energism movement.
Visit the Artist's Website
here
More Wonderful Images by this artist: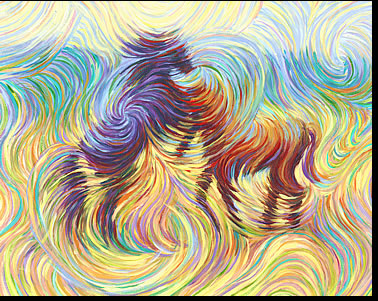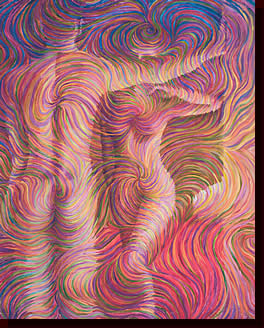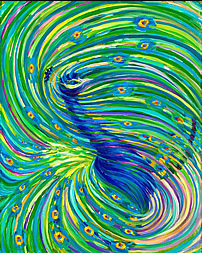 Copyright ©
Julia Watkins. All rights reserved.
We use
to help generate traffic to this site; why not try it today free!! Or check out the new affliates program -
Webmasters Sign Up Here!