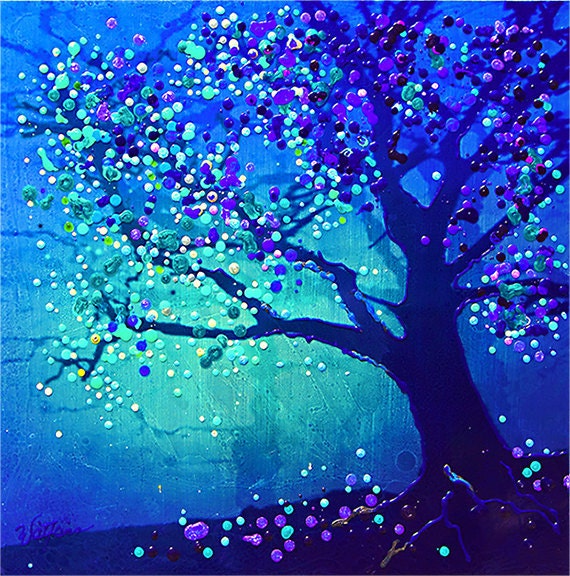 Magic. Illumination of the soul. Eternal life cycles.
"I've lived forever in a moment, touched eternity and discovered that somehow, I go on forever" ~ Spencer Kluesner
The firefly represents a sense of magic, a richness of never-ending life and illumination of the soul. When we see fireflies as children, we run and dance in excitement … a feeling of pure wonder that such a thing would exist. As adults it represents more … an accumulation of bright shining beings that changes a "spooky" night into something altogether enchanting. How many have fallen in love on a summer eve when the fireflies were so bright? Didn't our spirits dance and shine just like the fireflies? A mirror of ourselves.
Created by world renowned "Energy Artist Julia" this painting evokes those memories and that deep- feeling of wonder and magic. Place it close to you and feel once again those summer nights.
We are now offering museum grade giclee prints of this amazing painting that are hand-signed by the artist. These are top quality collector's prints where you can see the finest details. They are archival meaning the colors will remain vibrant for over 100 years.
Size: 12 x 12 matted to a standard 16 x 20 size.
Find out more here...
Copyright ©
Artist Julia Watkins
Tweet
(Original post: 09/08/12 | SSC Archives)